All types of dental chair parts manufacturer
A 11-Year dental chair parts suppliers and manufacturers
Free samples, 7 Days delivery, Low MOQ
One-stop dental chair parts supplier and manufactures.
Kinsun dental can provide you with almost all kinds of dental chair accessories. You don't need to spend extra time looking for different types of dental chair accessories. Our strong supply chain integration ability and production capacity can help you obtain high-quality dental chair accessories at the best price
Dental lights are products used to provide illumination during dental surgery and diagnosis.
It is connected to the dental chair through the lamp arm and provides lighting for doctors during diagnosis and treatment.
High-quality dental chair lights can usually adjust the color temperature and light intensity and shadowless implant lights are required for dental implant surgery.
The main body of each dental chair contains many valve bodies, through which the water and gas supply of each instrument is managed and controlled.
Generally speaking, high-quality valve bodies are manufactured by precision machine tools, and some valve bodies will be chrome-plated on the surface, and their life will be longer.
We have two grades of valve bodies to choose from.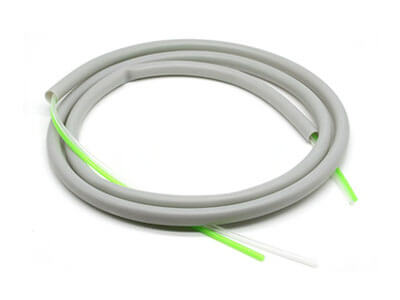 Each dental chair has a variety of pipes, air-water syringe hoses, dental handpiece hoses, strong and weak suction hoses, water and air pipes, etc.
We provide two grades of dental pipes. Grade A pipes are made of high-quality artificial rubber, which has good flexibility and durability, and the product life can reach more than 2 years.
Class B dental hoses are cheaper and have a shorter service life.
The spittoon of the dental chair is divided into two types: ceramic and glass. The cost of glass spittoon is low, and the cost of ceramic spittoon is high.
In comparison, ceramic spittoons have a better antibacterial ability and are easier to clean.
We also offer spittoon strainers in various sizes, as well as supply and drain pipes for spittoons.
The 3-in-3 tissue box for dental chairs has three functions: Water Cup Holder + Tissue Box + Instrument tray.
It is very convenient for patients and doctors to operate, saving the space of the dental chair.
We have a variety of dental chair tissue box models, also have multiple colors of tissue boxes can be chosen. you can choose items by your needs.
The dental air-water syringe is one of the standard treatment equipment. It is usually connected with two hoses, a water supply pipe, and an air supply pipe.
A high-quality 3-way syringe will use stainless steel as raw materials, and the button springs have a long service life
Our air-water syringes are detachable for easier maintenance and replacement of accessories.
Each dental chair has 3 or more handpiece hangers, and each hanger needs to use a hose to connect to the handpiece.
We have a wide range of accessories that connect the dental chair to the handpiece.
Handpiece Screws, Handpiece Hose, Adapters for 2- and 4-hole Handpieces. Each accessory is made of high-quality raw materials.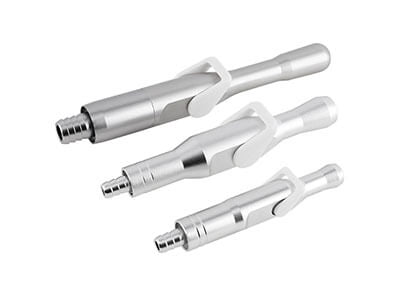 The strong and weak suction handles of the dental chair is divided into two types: aluminum alloy and plastic.
The surface of the aluminum alloy handle has been frosted, which has a better feel, wear resistance, scratch resistance, and oxidation resistance.
 And we can provide you with various types of strong suction and suction hose. that will save your cost.
There are many plastic types of accessories for dental chairs
Water storage bottle, gas storage bottle, instrument tray, control box, dental handpiece hanger, etc.
We already have production molds for a variety of products, and efficient production helps our customers reduce costs, This will help you gain greater market competitiveness.
A dental chair cover can effectively reduce the wear and tear of the dental chair cushion and prevent the dental chair from being soiled.
We have two kinds of dental chair covers, health fabric type, and PU leather type.
PU cover can effectively protect the seat cushion, and the PU material is water-proof and antibacterial, which can be cleaned more conveniently.
The foot control pedal can help doctors operate instruments such as dental handpieces more quickly during diagnosis and treatment
The multifunctional foot control pedal can be adjusted simultaneously, which greatly facilitates the operation of the doctor and reduces the possibility of cross-infection.
 We have different types of pedal.
Doctor chairs are extremely versatile.Clinics, hospitals, and beauty salons can see the use of doctor chairs.
High-quality doctor chairs are usually ergonomically designed with high-quality foam cushions and quiet casters, Gas spring certified by SGS.
We have dozens of doctor chairs, which can meet the needs of different customers
1. KINSUN Dental has a complete dental chair parts production line, in addition, we also cooperate with dozens of factories to ensure that we can provide high-quality and low-cost dental chair parts.
2. KINSUN has 10 product experts who have been in the dental industry for more than 10 years and can provide you with almost any product consultation and help you solve the technical problems of the dental chair, so you don't have to worry about anything.
3. With more than 10 years of trading experience, we can not only provide the best prices for dental chair parts, but also help you optimize the shipping chain so that you can spend less on shipping costs and other expenses.
Get free samples for quality check
If you are not sure whether the quality of our products meets your needs, you can contact us directly for sample support
There are many models in our product list that can provide free samples. You only need to pay the freight
Why Choose KINSUN as your dental chair parts supplier
1. Save your time
Our salesperson has rich industry experience and knows technical problems and product parameters like the back of his hand. Communicating with us will improve communication efficiency.
2. Save your purchasing cost
Our rich product line of dental chair accessories can provide you with almost all accessories. At the same time, we will also provide a lot of dental equipment. You don't need to contact dozens of suppliers.
3. Fast delivery
Most of our products can be delivered within 7 days
4. OEM/ODM
We can customize products of your own brand for you to help you enhance your brand influence.
Additional Links and Resources
Dental chair parts
What is a Dental Chair? Before we understand what parts are in the dental chair, let's briefly understand what is a dental chair: A dental
Read More »
Dental chair parts
What is A Dental Chair Light? A dental chair lamp is a specialized lamp used in dental offices to provide bright, focused light over the
Read More »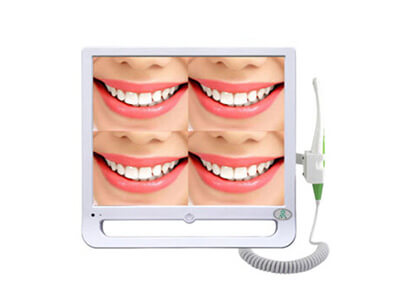 dental instruments
How to choose an intraoral camera? What problems should we pay attention to? This article will give you a detailed answer. 1. Why You Need
Read More »
Get an online quote and dental chair parts analysis today.